What will you catch?
Success
Bite Triggering
Shape Shifting
FREE SHIPPING on orders over $15 (In US)
Shape-Shifting Technology - The Montana Spinner Blade is like nothing else out there.  The blade is crazy light weight allowing it to spin at slow speeds.  But what really makes it different is how it changes shape as it is pulled through the water.   This creates a unique action and great flash.  You've got to see it in for yourself to understand how this amazing spinner blade works.......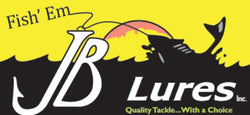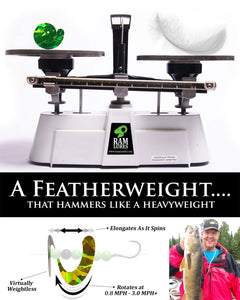 Why This Spinner Works So Good.
1. Crazy light weight - 0.00705 (0.2 grams) and still very durable. 
2. Slow RPM Rotation - Other blades spin so fast that they disappear, like a propeller on an airplane.  The Montana Blade's rotation is slow (like a Slow Death Hook) causing fish to bite.
3. Shape Shifting - Nothing in nature is rigid and neither is this spinner blade.


"I put it on one of six lines out and it ended up catching
as many or more walleye than any of the other lines 
including one of the three 19-20 inchers."  Leon M. - WI
Its' like nothing they have seen before......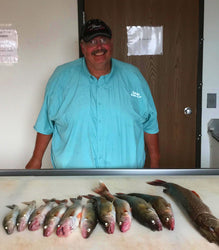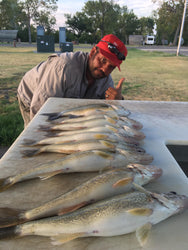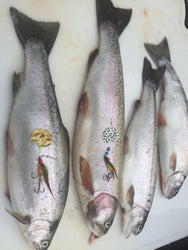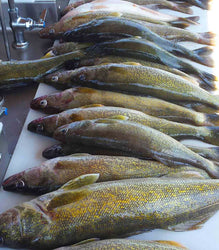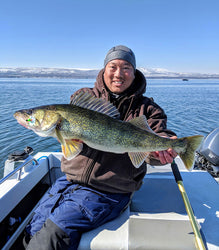 Testimonials
AWESOME NEW DESIGN ! 

Posted on Sep 1st 2018

We have used these spinners in Lake Erie and on our trip to Quebec this year. Same results, nailed 'em ! Love this new design and the walleyes seem to give it Two Fins Up !

by Big Pete 
WALLEYE WACKERS 

Posted on Sep 11th 2018

I made my first purchase in June to fish Lake Sakakawea! We slayed the eyes! Yellow, Violet and Moon Jelly were a home-run. We caught bigger fish than the traditional blades. I was even handing Ram Lures to other boats on the water! I now have every color! Looking forward to wacking more!

by Barry J. Olson 
FIRST TIME USER OF THE MONTANA BLADE 

Posted on Sep 19th 2018

Saw these new blades and had to try them out.  I just returned from a Canadian fishing trip and tried a couple of these on walleye. I tried several colors and the combinations seemed to produce good results on nice fish when the bite was slow. I look forward to using the other color combinations on future fishing trips.

by Rod Dykehouse 
Tie Your Own Tackle? 
The Montana Blade is a great addition to the lure lineup.  Guys are having great success fishing this blade in Washington, Oregon, Montana, North Dakota, South Dakota, Nebraska, Ohio, New York, Minnesota, Wisconsin, Michigan, Illinois, Pennsylvania, and Colorado. Some popular places have been the Columbia River, Roosevelt Lake, Fort Peck, Devils Lake, Lake Sakakawea, Missouri River, and Lake Erie.
We offer WHOLESALE PRICING to rig tiers that want to use the Montana Blade in their retail offering.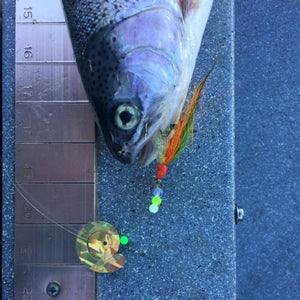 Free Fishing Log
Track your days on the water this detailed fishing log.  Moon phase, wind, cloud, presentation type, location, speed etc. can all be tracked in this fishing log.  Organize the logs in a three ring binder by day and you can look back to see how the fishing was the year before.  Download PDF here.